Hennessy - The Black Bear School
Director ········· Daniel Wolfe
Google Pixel - For All You Are
Director ········· ILLIMITEWORLD





Uber - What Moves You Moves Us
Director ········· Johnny Green
Audi - Takeoff
Director ········· Rupert Sanders
Apple Music - Spacial Sounds
Director ········· Daniel Wolfe
T-Mobile - The Babysitter
Director ········· Clay Weiner
NBA 2K20 - House Of Next
Director ··· Us (Chris Barrett / Luke Taylor)
Xbox - People Skills
Director ········· John O'Connell
Google Pixel - Young Love
Director ········· Justyna Obasi
Microsoft / NFL - Clap Your Hands
Director ········· John O'Connell
Miller Lite - The Aftermath
Director ········· Daniel Wolfe
DirecTV - All The Catches
Director ········· Clay Weiner
Hallmark - Darkside
Director ········· Clay Weiner
AT&T - Kid
Director ········· Daniel Wolfe
SIlk Sonic - 777 - 2022 Grammys
Director ········· Bruno Mars
Silk Sonic - Leave The Door Open
Director ········· Bruno Mars / Florent Dechard
Silk Sonic - Leave The Door Open - 2021 Grammys
Director ········· Bruno Mars / Florent Dechard
Jay Rock ft. Lil Wayne
Director ····· Jonathan Silver / Michael Mihail
Ed Sheeran f. Bruno Mars, Chris Stapleton - Blow
Director ········· Bruno Mars / Florent Dechard
Silk Sonic - Smoking Out The Window - American Music Awards

Director ········· Bruno Mars



Silk Sonic - Smoking Out The Window

Director ········· Bruno Mars / John Esparza
Bruno Mars f. Cardi B. - Please me
Director ········· Bruno Mars / Florent Dechard
Bruno Mars f. Gucci Mane, Kodak Black - Wake Up In The Sky
Director ········· Bruno Mars / Florent Dechard
Bruno Mars f. Cardi B. - Finesse (Remix)
Director ········· Bruno Mars / Florent Dechard
Photographer ········· Shaniqwa Jarvis
Stylist ········· Astrid Gallegos
Subject ······ Lena Waithe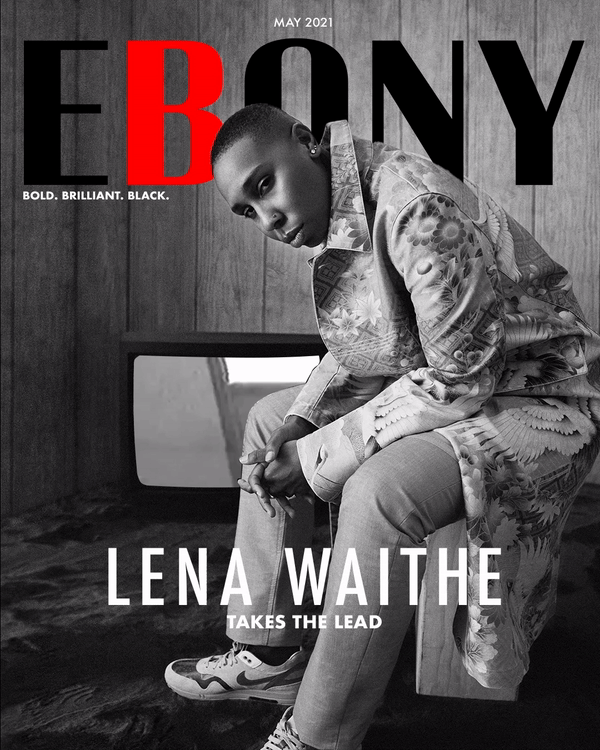 After a four-year hiatus, Netflix's hit series Master of None (MON) is back. The wildly popular show, which launched in 2015 and centered around the hilariously relatable adventures of stand-up comic Dev (Aziz Ansari), has a big change. The series' storyline now focuses on the main character's bestie, Denise (Lena Waithe), a Black queer woman, and her relationship. People are predicting greatness.
A few years ago no one would ever imagine there'd be buzz over a show featuring two Black women, but Waithe, 37, has aligned her work with showing Black people, queer folks, dreamers and doers as we know them. Nuanced. Amazing. Troubled. Beautiful. Ridiculous. Ambitious. Loved. There have been a lot of green lights. And whether fans may or may not believe the producer/writer always gets it right, she gets it. Waithe's resume—Dear White People, Boomerang, Twenties, The Chi, Bad Hair, Queen & Slim, The 40-Year-Old Version and Them: Covenant—gives her enviable screen cred.
But being a showstopper also has its setbacks. Right now, Waithe is a leader in the Black millennial content creator game, the voice of a generation, and she isn't satisfied. Not because of the relentless dissection of her work by Black Twitter but because she knows there's a lot of dope talent. The Chicagoan's made it her goal to bring the wood and nails to build more tables for the community. "The Black audience and Black artists have always had a complex relationship, and just like any other relationship, we're not going to always agree," she tells EBONY. "I think people think there can only be a handful or a few… I want [to create space for] people to do stories that I can't imagine telling."
Through Hillman Grad Productions (the name is a nod to A Different World), Waithe shares resources and open doors for other creators. There are mentorship programs, internships and real, life-changing, career-defining jobs. The entrepreneur is building her tribe—no—our tribe in the Hollywood space.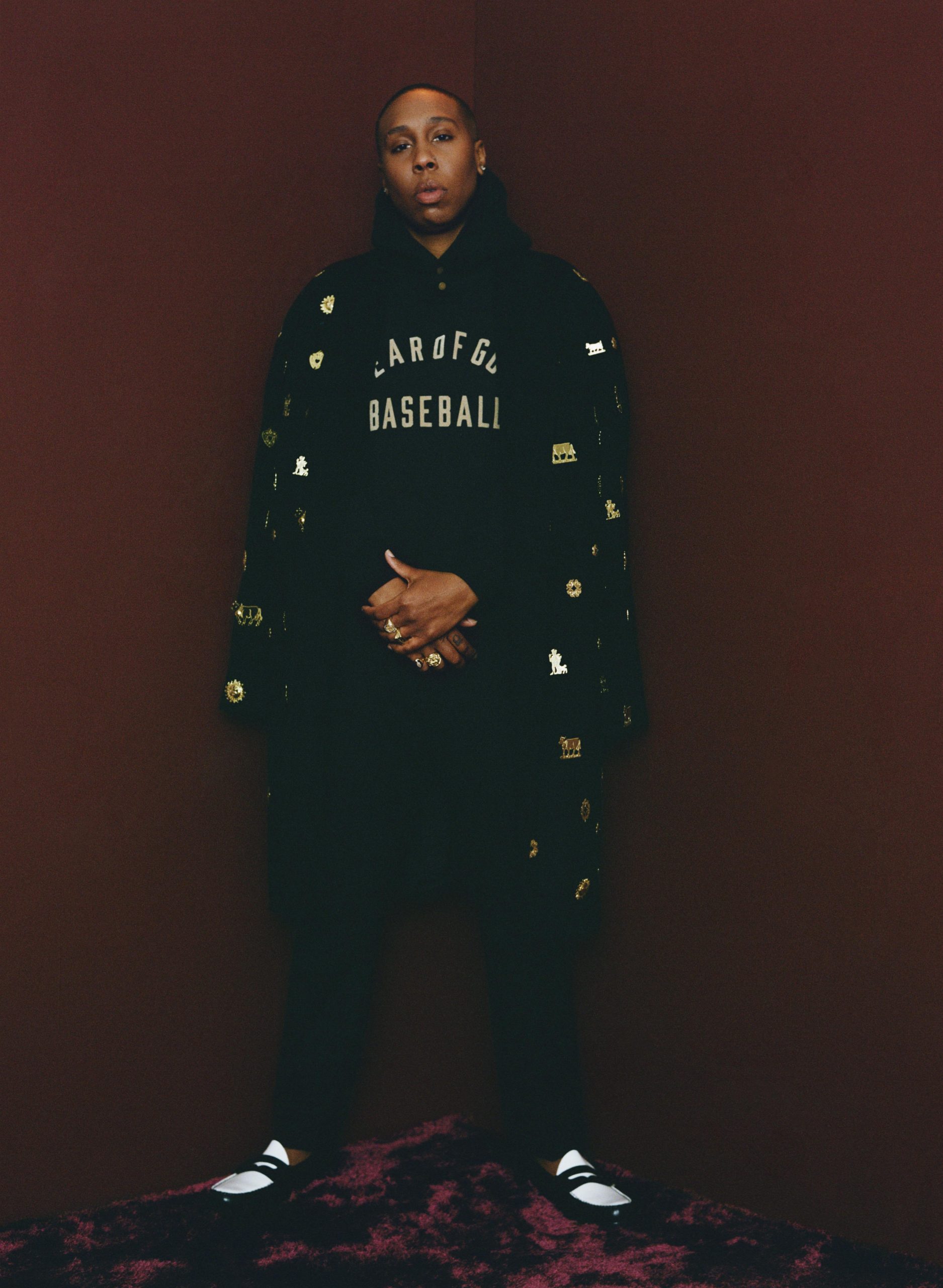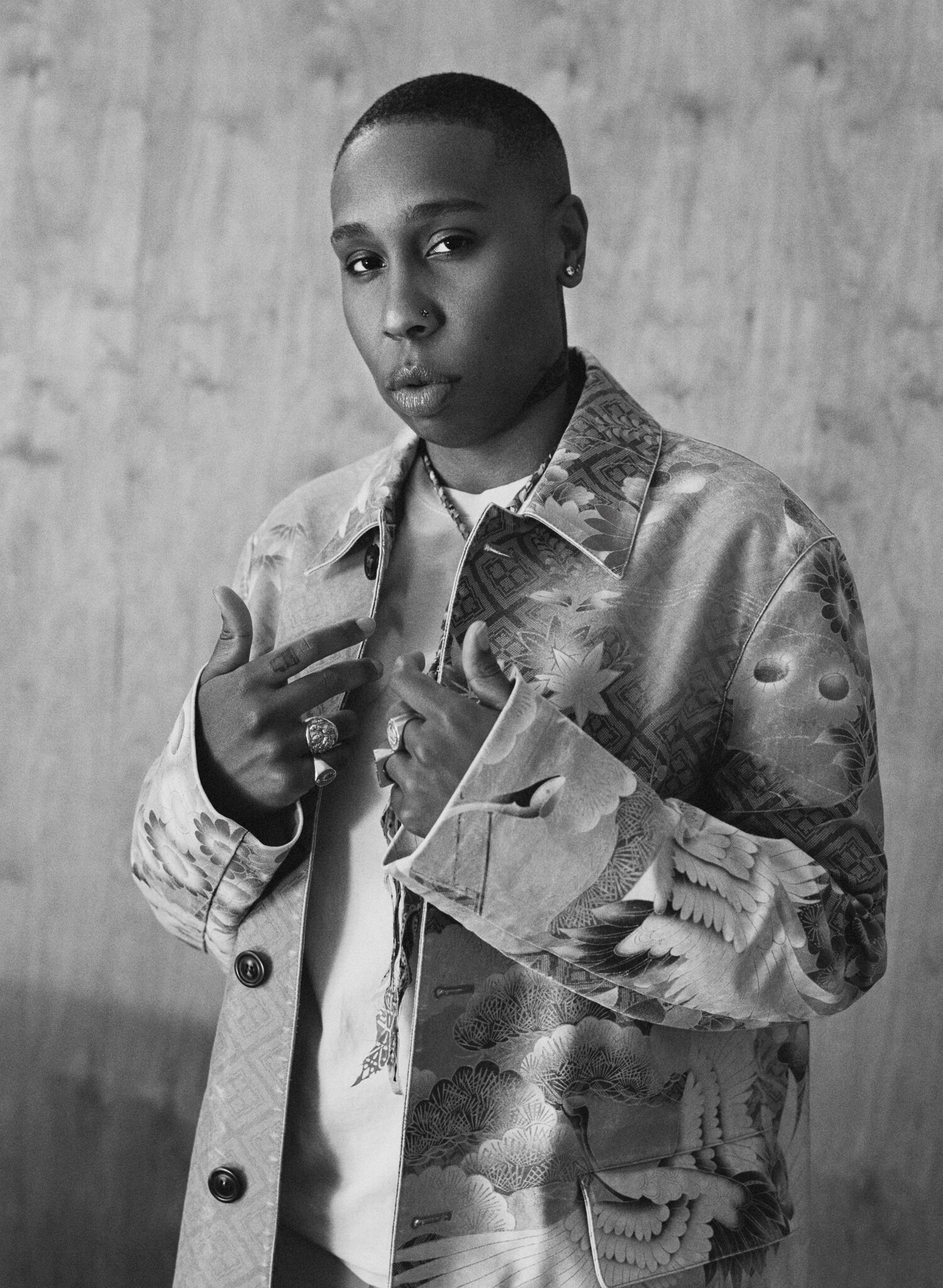 Clearly, Waithe is into community. That's likely why she insisted her EBONY interview be conducted by her longtime mentor, famed director Gina Prince-Bythewood (Love & Basketball, The Old Guard). It's another way to make space, share and remind. Their relationship has invoices. And Waithe, who served as Bythewood's assistant on The Secret Life of Bees, has stayed close, spending much of the last decade sharing occasional holidays and frequent texts with her advisor and friend. The pair has banter, filled with pet names and inside jokes, that instantly reads equal parts deference and appreciation (Waithe), pride and awe (Bythewood)— and a little, "I'm grown now" (Waithe). But they're not alone in their space. Looking, and weighing, on both shoulders is the question, the value and the respect of "the work". Bythewood—who the Emmy-winner dubs as from "the school of the Talented Tenth"—glides through a mix of celebratory and challenging questions with the millennial phenom who used to answer phones. There is love. There is honesty. There is pushback. EBONY shares an intimate conversation between two of Hollywood's most legendary content creators.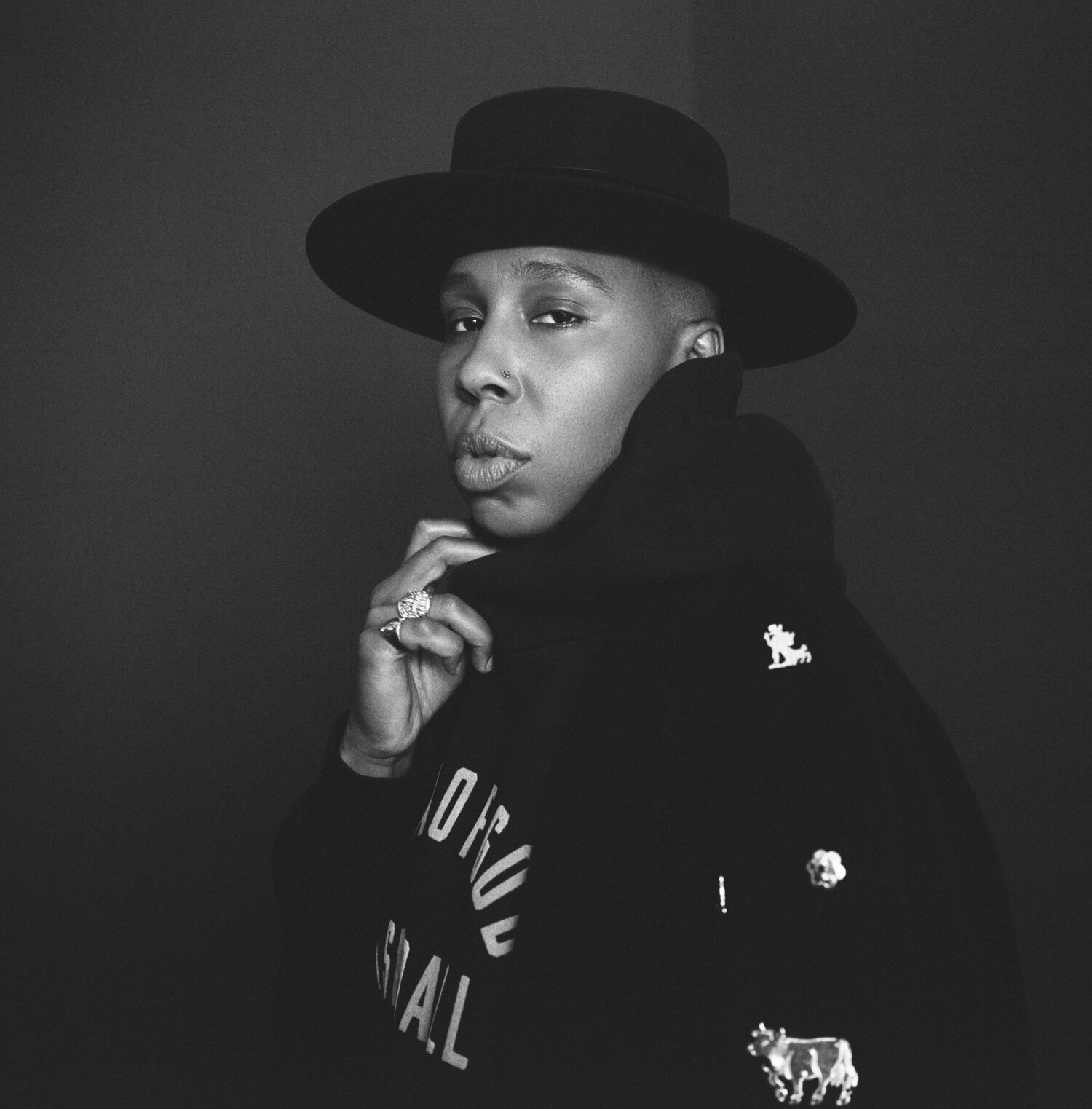 Fear Of God - Essentials Holiday 2019
Photographer ········· Shaniqwa Jarvis
Stylist ········· Astrid Gallegos

Ricky Regal x Lacoste